Kanadia Lab Updates
https://www.urotoday.com/video-lectures/advanced-prostate-cancer/video/3422-unlocking-prostate-cancer-therapeutics-the-potential-of-minor-spliceosome-inhibition-mark-rubin.html
https://www.sciencedirect.com/science/article/abs/pii/S1097276523003830
Minor Spliceosome Inhibition Using siRNA Results in Prostate Cancer Cell Death
5-28-21 Kanadia lab host's PNB Happy Hour!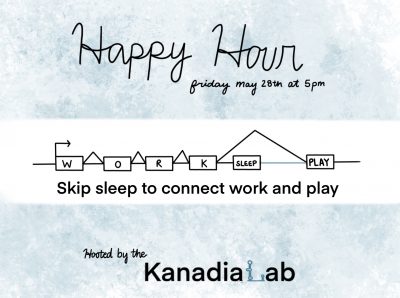 3-7-2021 Happy Birthday Jordana!
3-6-2021 Congratulations Alisa on submitting your paper to Development!  https://www.biorxiv.org/content/10.1101/2021.03.05.434172v1
3-3-2021 Happy Birthday Charles! It's wonderful to have you back in the lab to celebrate.
3-2-2021 Happy Birthday Alisa!!! Thank you for all you do for the Kanadia Lab. We appreciate you so much!
2-9-2021 Jordana has been awarded the Harriet fellowship from UCONN. We all congratulate her on this wonderful accomplishment!
2-9-2021 Congratulations Anouk on acceptance of your NAR paper!
1-7-2021 Congratulations Kyle on being awarded a Doctoral Dissertation Fellowship!
11-14-2020 Congratulations to Kyle and Alisa for receiving the PNB Research Excellent award for the Spring of 2021
10-29-2020 Congratulations to Kyle for being invited to participate in a webinar hosted by the editor of development!
10-17-2020 Congrats to Saren for being the runner up for this year's PNB SciComm Competition!

10-16-2020 Congratulations Anouk on resubmitting her paper! Fingers crossed for a quick acceptance.
10-10-2020 Happy Birthday Gabriela!
10-5-2020 Happy Birthday to Kyle Drake!
08-31-2020 Welcome to the new graduate students of the Kanadia Lab: Saren Smith, Madisen Lee, and Beom Jin Park.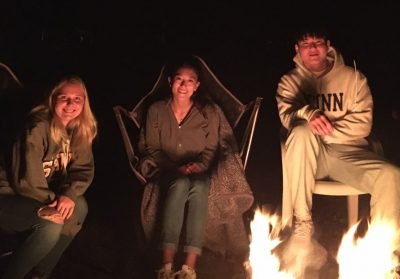 08-17-2020 Congratulations to Alisa White for being awarded the UCONN Neuroscience Fellowship!
08-14-2020 Go check out Kyle Drake's Newest publication in Development! https://dev.biologists.org/content/147/21/dev190967
Congrats to Kyle for successfully completing his qualifying exams!
04-2-2020 Introducing Dr. Anouk Olthof! Congratulations Anouk for successfully defending your thesis and receiving your Ph.D. in PNB.
02-15-2020 Congratulations Anouk on accepting a PostDoc position with Dr. Svejstrup at the Crick Institute, London, UK
The Kanadia lab is proud to provide the Minor Intron Database where information about genes containing minor introns can be found. Check it out at the link below!
Contact Us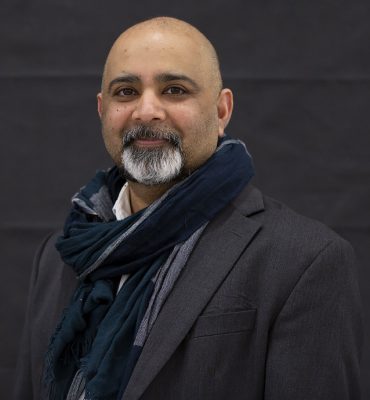 Rahul N. Kanadia, Ph.D.
| | |
| --- | --- |
| Office: | Torrey Life Sciences Building, room 121 |
| Lab: | Pharmacy and Biology Building, room 116 |
| Email: | rahul.kanadia@uconn.edu |
| Phone: | (860) 486-8947 |
| Website: | http://www.kanadialab.uconn.edu/ |
Department of Physiology & Neurobiology
University of Connecticut
75 North Eagleville Road, U3156
Storrs, CT 06269
Research Focus
Our long-term objective is to understand the role of post-transcriptional regulation of gene expression in embryonic development and disease pathogenesis. Specifically, we focus on understanding the role of the minor spliceosome, which is responsible for the splicing of a rare type of intron called the U12-type or minor intron. In the mammalian genome <0.5% of the introns require the minor spliceosome and are often found embedded as single introns in genes that otherwise consist of introns spliced by the major spliceosome. Thus, regulation of these minor intron-containing genes (MIGs) requires coordinated action of both the major and the minor spliceosome. We aim to study how this coordination between the major and minor spliceosome controls expression of MIGs in stem cells. Specifically, we want to understand how minor intron splicing and MIG-expression inform self-amplification versus differentiative cell division. To study this, we primarily use mouse as the model organism. We employ molecular and biochemical methodologies in the developing mouse embryo combined with bioinformatics to understand splicing and alternative splicing of MIGs.